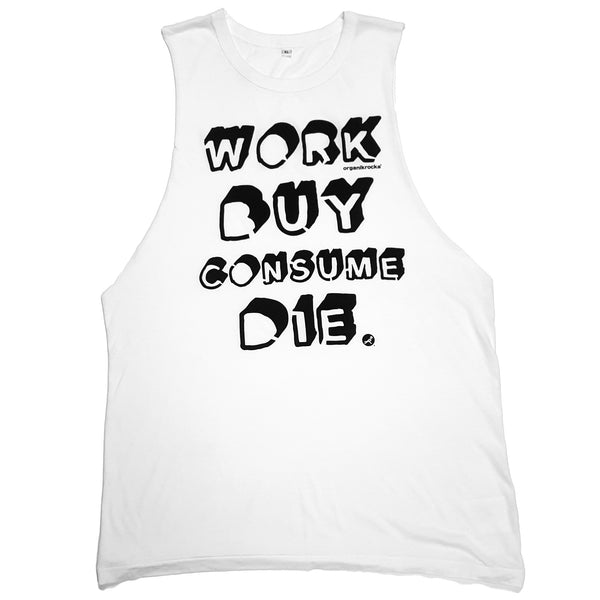 "What the hell are those Organik Rockas on about?" Said THE MAN to his son. This tee was inspired by our fantastically materialistic culture. Embrace it, show your indifference, tip your hat to our Orwellian reality.
Unisex cut sleeve, ethically sourced. 
70% Bamboo & 30% Organic Cotton.
Jersey 4.4 oz/ 150g
Ultimate fit & softness
please note: cut sleeves are cut by hand and may vary slightly.
This cut sleeve pictured is a deep cut.
FREE UK SHIPPING | WORLDWIDE SHIPPING AVAILABLE
Ships in 7-10 working days