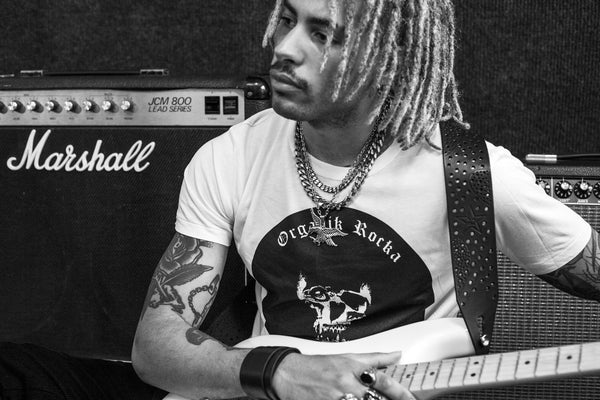 Guitar Straps
MONSTAR TRIBE!

Leather belt maestro, Miguel Gonzalez of 28 North, approached us when a customer asked him to make a guitar strap. Always up for a challenge - we agreed.

Specifications:
Unique handmade using 100% Italian leather.

Each strap is a single piece of leather made to measure with no layers, so no stitching is required (elasticity, stretching, shape memory)

No buckles or adjustable parts are used, to preserve the singular beauty of the work and for comfort and durability.