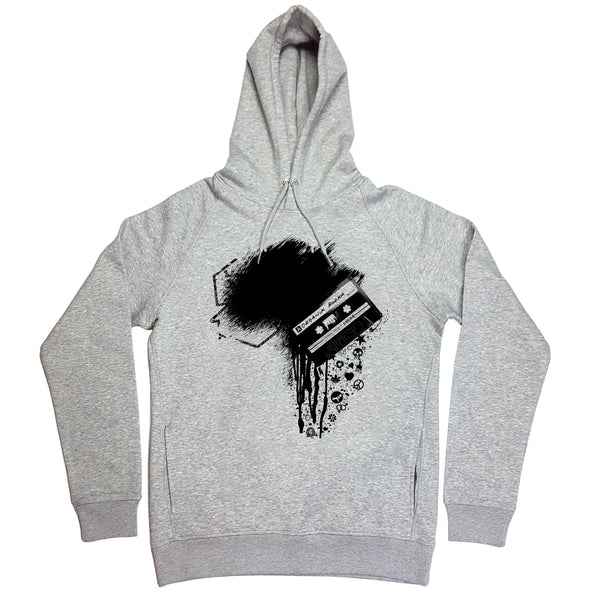 Map of the Motherland, Organik Rocka style- in this design there is a profile of a head looking towards the heavens for inspiration. The inspiration is so fire, it melts the cassette tape, where all the key genres of music (in the form of icons) are falling out - see how many you can spot.
Yes starr, Rebel Muzik. Big up all rebel muzik trailblazers!
Unisex sweatshirt, ethically sourced. 
85% Organic Fairtrade Cotton 15% Recycled Polyester
Ring-spun, 300gsm
Vintage Screen Print 
FREE UK SHIPPING | WORLDWIDE SHIPPING 
Ships in 7-10 working days.