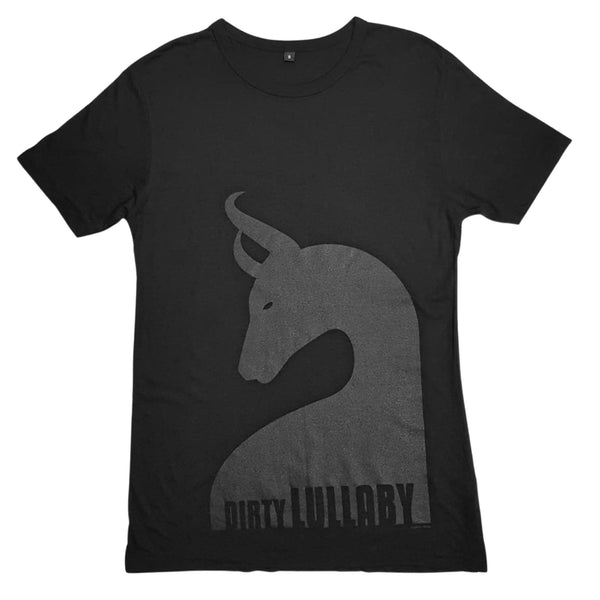 Dirty Lullaby (Black on Black)
You've all heard of unicorns, well we are intoducing our very own Bicorn! It represents the yin and yang in us all. Hiding in the light or playing in the shadows?
Unisex t-shirt, ethically made. 
70% Bamboo & 30% Organic Cotton.
Jersey 4.4 oz/ 150g
Black on Black
Ultimate fit & softness
FREE UK SHIPPING | WORLDWIDE SHIPPING AVAILABLE
Ships in 7-10 working days.