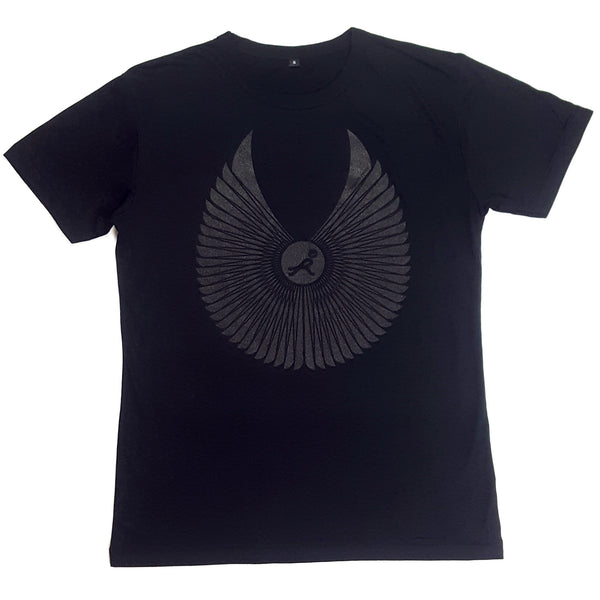 Supa Rocka (Black on Black)
We are big comic nerds and wanted to create our very own superhero logo - so we did. If you stare long and hard enough at this tee, it will enhance your dormant superpowers. Yes, we believe we all have the potential to fly. Please note: only works for the wearer!
Black on black - Stealth mode, for all those night missions.
Unisex t-shirt, ethically sourced. 
70% Bamboo & 30% Organic Cotton.
Jersey 4.4 oz/ 150g
Black on Black
Vintage Screen Print (Gloss)
Ultimate fit & softness
FREE UK SHIPPING | WORLDWIDE SHIPPING AVAILABLE
Ships in 7-10 working days.